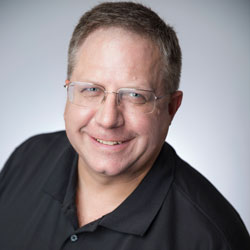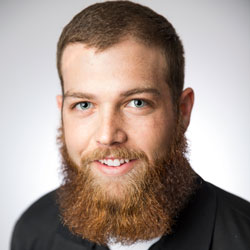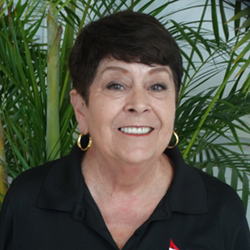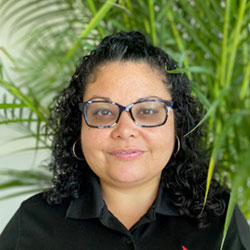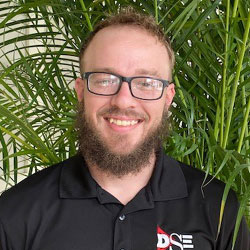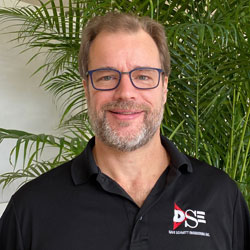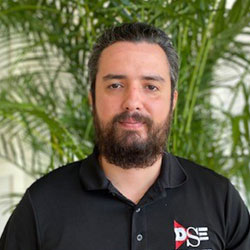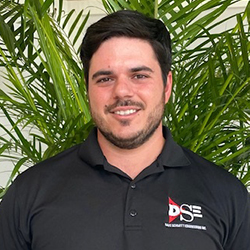 President
Dave Schmitt
Dave Schmitt has over 32 years' proven experience in the practice application of civil engineering and leadership skills to direct the multifaceted project. In the early 2000's, Mr. Schmitt decided to take his professional service in another direction and start his own private practice. In 2006, Mr. Schmitt established Dave Schmitt Engineering and has led it since its inception.
Mr. Schmitt learned early that reputation means everything when providing consulting services. He focuses on providing exceptional work for clients at fair prices and maintaining open lines of communications which helped establish his impeccable reputations as a professional engineer.
Over the past 14 years, Dave has led a variety of development projects throughout the southeast and aboard. Mr. Schmitt is an expert in Land Development, client relations, and Project Management. He also has extensive experience with industrial, commercial, residential, and healthcare projects. His proactive and hands-on approach has earned him the utmost respect from clients and peers alike.
Affiliations
Education
BS, Civil Engineering, University of Miami
Vice President of Operations/Construction Manager
Chris Schmitt
Chris Schmitt oversees the company's construction management department.
He has over 5 years of experience as a construction administrator. His experience includes the review of shop drawings, field conflict resolutions, monitoring project construction schedules with the client, reviewing project as-built drawings, and general construction administration. Chris plays an essential part in the project closeout process. Preparing and completing documents required for review and clearance of DEP and WMD permits, along with obtaining a project certificate of completion and final acceptance by regulating agencies.
Chief Financial Officer
Nuey Tucker
Experience:
Over 10 years of financial/billing experience
Fun Fact:
I have never had a broken bone and I spend way too much money on Starbucks and handbags.
Construction Coordinator
Carlotta Prince
Experience:
Over 30 years of experience in the land development and residential home building industry.
Her experience includes managing warranty issues, providing field supervision for the site and building construction, preparing agency permitting submissions, and finalizing project closeout documents.
Receptionist/Admin/File Clerk
Gretchen Perez
Experience:
Duties included administration work.
Answering phones, data entry has in payroll and invoices.
Filing papers in binders. Being the face and voice when clients come or call.
Fun Fact:
I love being with my kids when off work and also enjoy traveling.
Cad Technician
Steven Mendoza
Experience:
Designer
Gualberto Camacho
Experience:
Over 15 years of experience as an architect and urban developer, designing civil and land development sets of conceptual, preliminary, and final plans, and manage several types of projects, as well as to work on permitting, feasibilities, and due diligence.
Education:
Bachelor's Degree in Architecture and Urbanism – 1992, Universidade Federal do Rio de Janeiro – UFRJ/Brazil
MBA in Environmental Management – 2005, Faculdades Tancredo Neves – SP / Brazil
Fun Fact:
Berto likes to travel and reads books, but he also always been a sports person and since very young used to play soccer, basketball, volleyball and lately, tennis. His new challenge is to play golf. "If one day I become as good player in golf as I used to be in basketball, I will be very glad."
Lead Project Engineer
Mack Sarieddine
Experience:
1 year in Civil engineering performing drainage and utility calculations using various software such as ICPR, WaterCAD, & StormCAD. Also preparing due diligence reports for land development.
Education:
BS in Petroleum Engineering, Texas A&M University
MS in Engineering/Industrial Management, University of South Carolina
Construction Technician
Jonathan Valois
Experience:
4 years heavy equipment operator
4 years demolition superintendent
2 years site superintendent
Education:
High school diploma
30 hour OSHA
40 hour asbestos supervisor
Fun Fact:
Email: jonathan.valois@dseorl.com